JA Aichi Fudegaki Black Sesame Sweet Persimmon (450-500g)
This product is currently sold out.
Aichi specialty sweet persimmon "Fudegaki".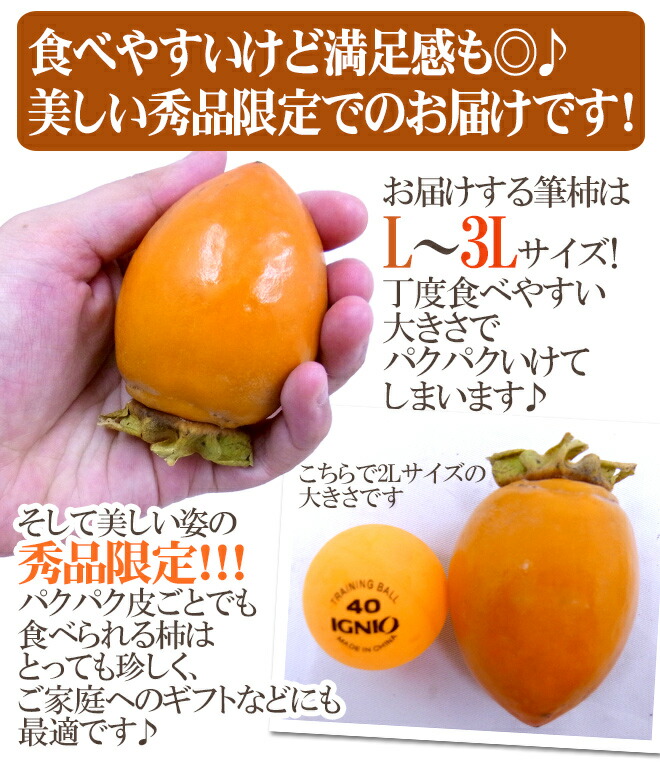 Fudegaki is a type of imperfect sweet persimmon, also known as "Chinpo persimmon". The tip of the fruit is sharp and looks like the tip of a brush, so it was named "Fudegaki".


Although the persimmons are rather small in size, they have a very high sugar content, so you can enjoy their rich sweetness and flavour.


It is also characterized by its early maturity, which can be harvested about a month earlier than Fuyu persimmon, which is also a sweet persimmon.