JA Kochi Prefecture Greenhouse Refreshing Green Lemons (500g)
This product is currently sold out.
Lemon is said to be the representative of fragrant citrus, boasting top-class vitamin C content among citrus fruits.
Greenhouse lemons grown in Kochi Prefecture have a bright blue colour and are known as "green lemons." More fragrant than yellow lemon, slightly sweet and sour refreshing. You can enjoy the beautiful colours from early summer to early winter. When it loses a little colour and becomes yellowish green, it is a particularly delicious timing.
This is a "green lemon" before it ripens to yellow.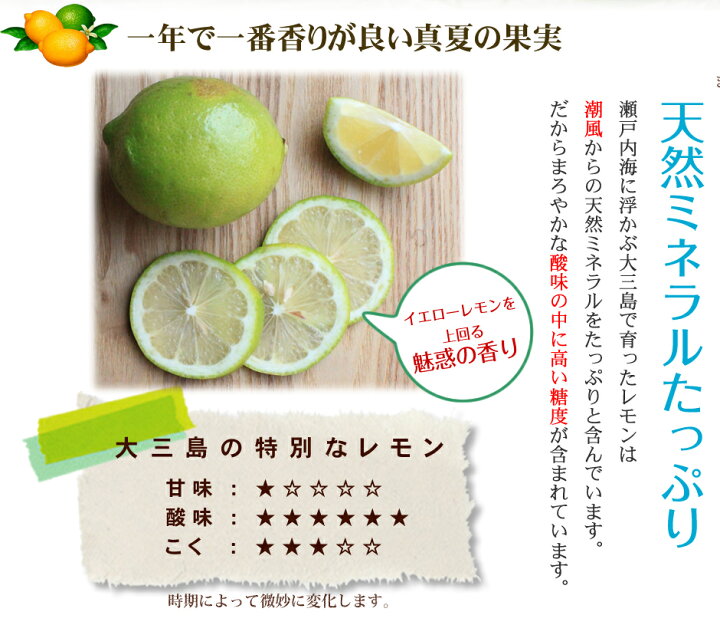 Compared to the common yellow lemon, it has a strong and refreshing "fragrance and sourness".