Japan Kagawa Sanryoku High-Sugar Kiwi Gift Box (1kg)
This product is currently sold out.
Sanryoku not only has a high sugar content, but also has a low acidity, giving it a strong sweetness.
"Koryoku" is a representative variety of "Kiwi Kingdom Kagawa Prefecture". Among them, we will deliver the "Sweet 16" rank, which is higher than Tokushu.

"Kouryoku" is a kiwi fruit with a low acidity and rich sweetness. It has a refreshing scent and taste that lingers after eating, and the taste of kiwi gently spreads in your mouth. In addition, "Kouryoku" contains about 1.5 times more proteolytic enzymes than the Hayward variety, so one of its features is that it goes well with meat dishes like pineapple.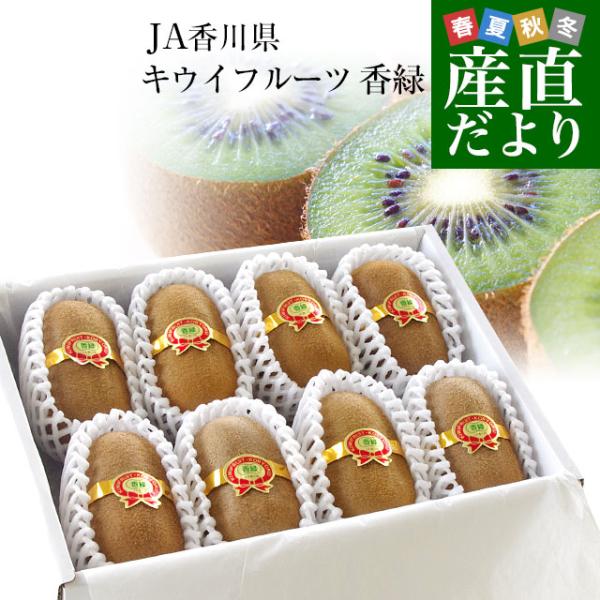 The "Kouryoku" to be delivered this time has a special rank of "Sweet 16", which has cleared the sugar content standard of 15.5 degrees or more. Please try "Kouryoku", which is representative of Kagawa-born kiwis.