Japan Okayama Fuyu Momogatari Momo Peach (2pc/ Punnet)
This product is currently sold out.
The special feature is the "sweetness" with a sugar content of 15 or more. 
"Fuyu Momogatari", a rare variety that is in season in winter [Okayama/ Soja City]
It is a winter white peach "Winter peach story" produced as a new special product of Okayama. It is a rare late-maturing variety of white peach that is cultivated by 50 farmers in Soja City.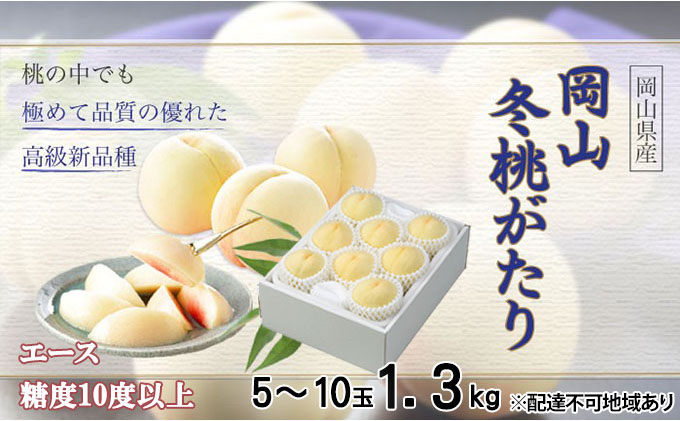 This "winter peach story", which is in season from now on, has an average sugar content of 15 degrees or more, which exceeds Okayama's representative "Shimizu white peach", and is characterized by its smooth meat quality, aroma and longevity, such as Christmas and year-end gifts. It is popular as.