Japan Saga Yuki Usagi Snow Rabbit Ichigo Strawberry 佐賀縣雪兔草莓
This variant is currently sold out
Yuki Usagi Ichigo Farm Yuki Usagi Ichigo dessert Yuki Usagi Ichigo fruit. A rare full white strawberry variety that is not only attractive but also of excellent quality.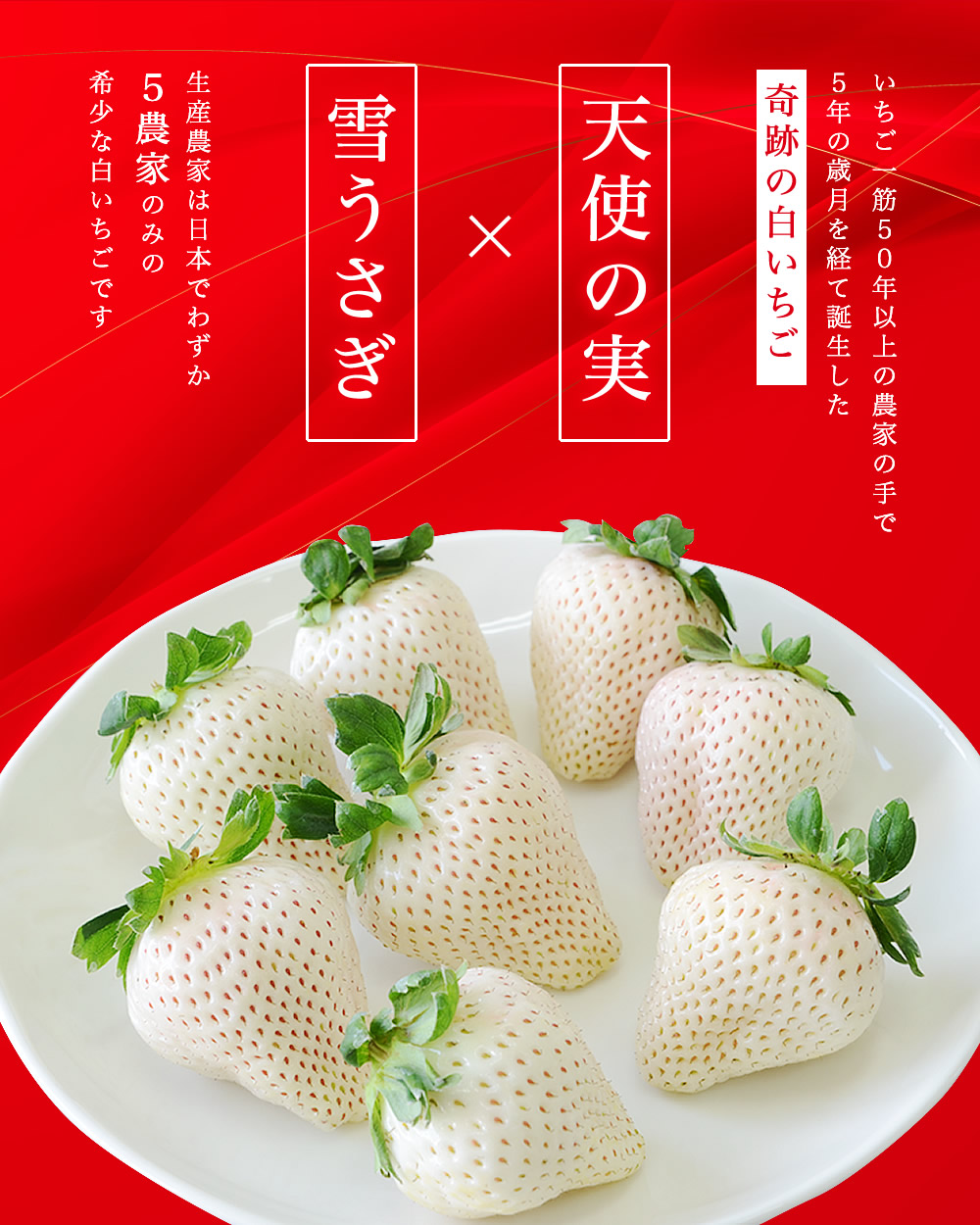 These variety of White Ichigo are named "Fruit of the Angels" and "Snow Rabbits". The sweetness of these White Strawberry is higher than the usual red strawberries. They smell like melons, and once you try them, you may not be able to get their unique taste out of your head!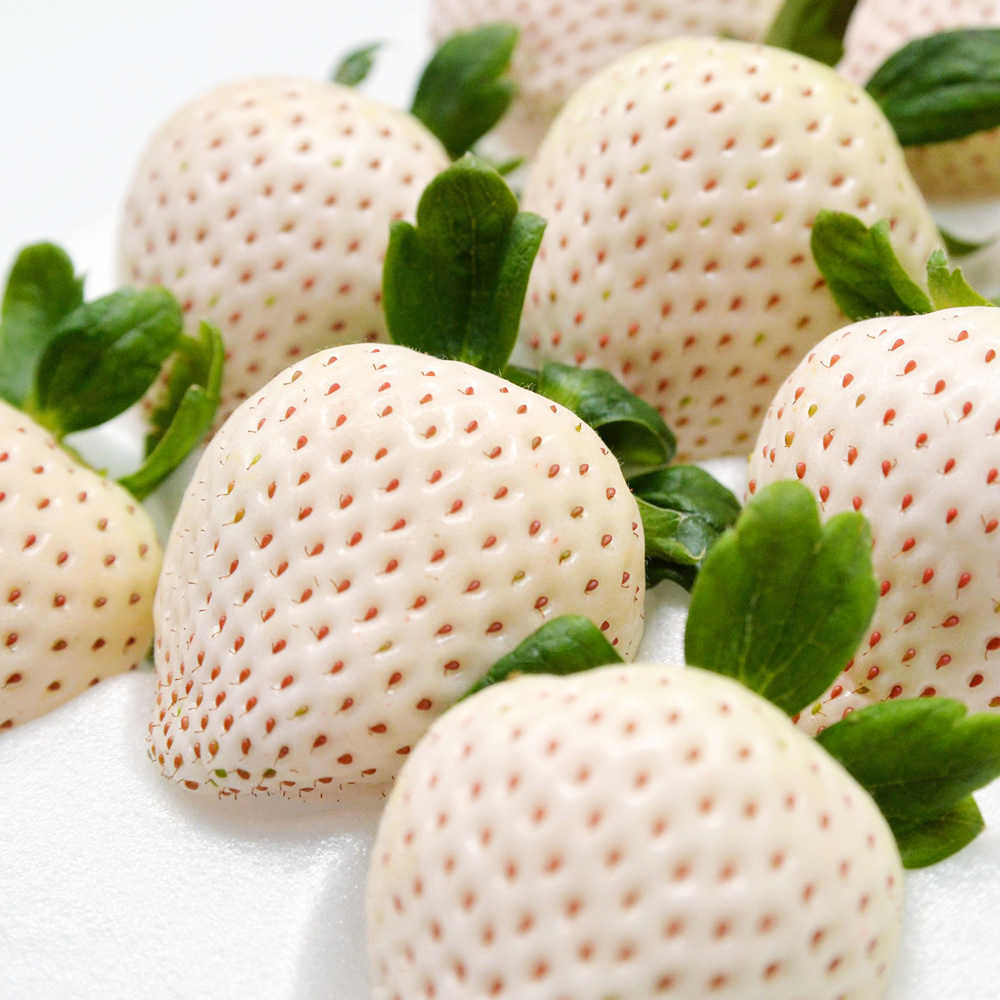 Growin in Karatsu City, Saga Prefecture. They weight estimate 60grams per piece, with a peach-like scent with a slight/ mild tartness. 
Get them while they are in season!