Japan Yamagata Tsuruoka Melon Zanmai Melon 3-In-1 Gift Box 3kg
This product is currently sold out.
Shonai sand dune melon. You can enjoy three flavors:
Tsuruoka's brand melons "Tsuruhime (blue meat)" and "Tsuruhime red (red meat)", which are characterised by a refreshing texture
, and the popular "Andean melon" , which is rich and sweet.
This is the secret of the deliciousness of the melons in the Shonai sand dunes.
When you slice the melon, you will see a fresh and dense fruit with plenty of water.
It has a high sugar content, and when you eat a bite, the deep sweetness and aroma spread in your mouth and moisturize your throat!
Fun Fact: 
The melon field is located in a zone called "Shonai Sand Dunes". The melon does not need water as it approaches the harvest season, and draining it at this time condenses the sweetness. The sandy area is very well drained, so it is easy to adjust the amount of water it gives, making it the best land for melons.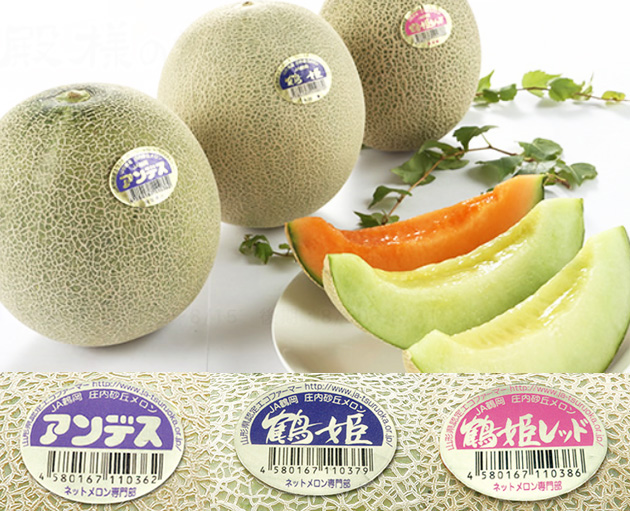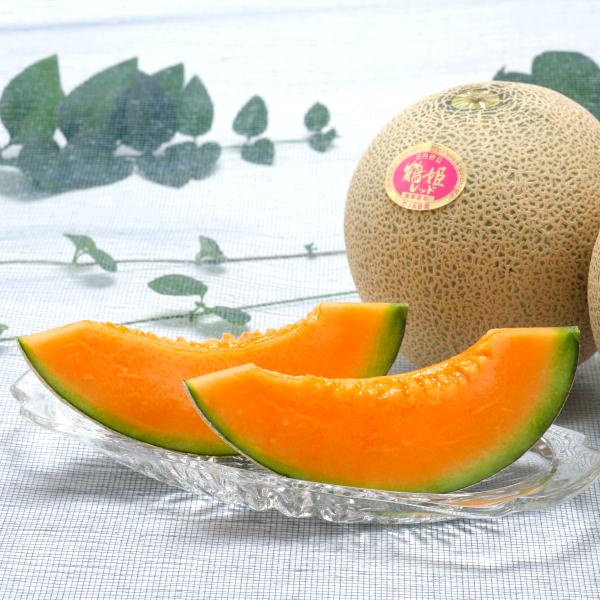 ≪Andean Melon≫ ~ Synonymous with Shonai Sand Dunes ~ The 

nationally famous Andes Melon. It has been cultivated in the Shonai sand dunes for over 30 years.



Since it is made in the Shonai sand dunes, it becomes juicy and sweet due to the high quality groundwater and the temperature difference between day and night.
BRIX (Sugar content level) 14%
≪Tsuruhime melon (blue meat) ≫ ~ Refreshing sweetness ~

JA Tsuruoka original melon. 
For the rich sweetness of the Andes melons, elegant taste andis a refreshing sweet features. Also, the excitement of the internet is beautiful and it is recommended as a gift.


BRIX (Sugar content level) 15%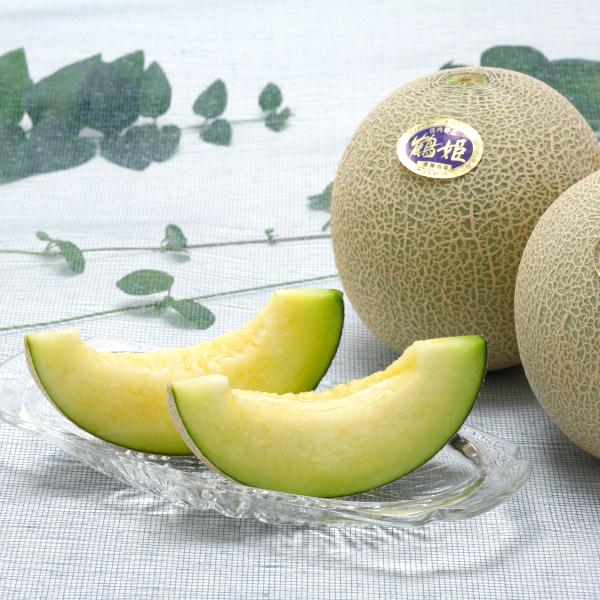 ≪Tsuruhime Red Melon (Red Meat) ≫ ~ Colorful pulp ~



This is also an original red meat melon. It features bright orange flesh and a refreshing sweetness. 

Similar to Tsuruhime Melon (Aotama), it is a beautiful melon with a fine net.


BRIX (Sugar content level) 15%