Japan Yamanashi Shirobijin [White Beauty] 白美人 Momo Peach Gift Box (1kg, 4-6pcs)
This product is currently sold out.
Shirobijin is not the name of the variety, but the registered trademark (trade name) of pure white peaches that are grown in Yamanashi prefecture and have beautiful whole fruits.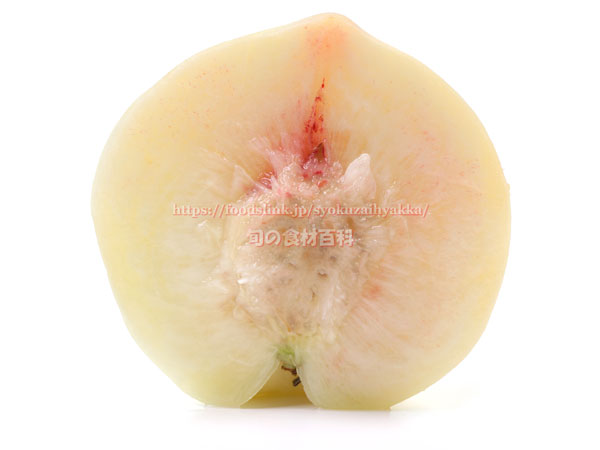 And the next one was sold at Isetan, Kyoto for about 1,000 yen. You can see that the fruits are quite large and the color of the flesh around the seeds is very different.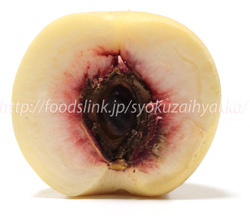 The size is a little over 400g, and the surface is pale cream colour, and the scent is not strong, but it has a sweet and good scent.
The skin can be peeled off by hand, or with a knife. The flesh is a little whiter than the skin, and it is dense and firm, but it was soft and juicy for a white peach, and it was a very sweet and delicious peach.