Taiwan Air-Flown Rose Apple Jambu 台灣蓮霧
This variant is currently sold out
The colors of lotus mist are dark red, light red, green, and white. The coloration of lotus mist is mainly affected by sunlight, because it grows in the soil in winter due to long growth time and short sunshine, the fruit color is red and black, the fruit is riper, and the sweetness will also increase.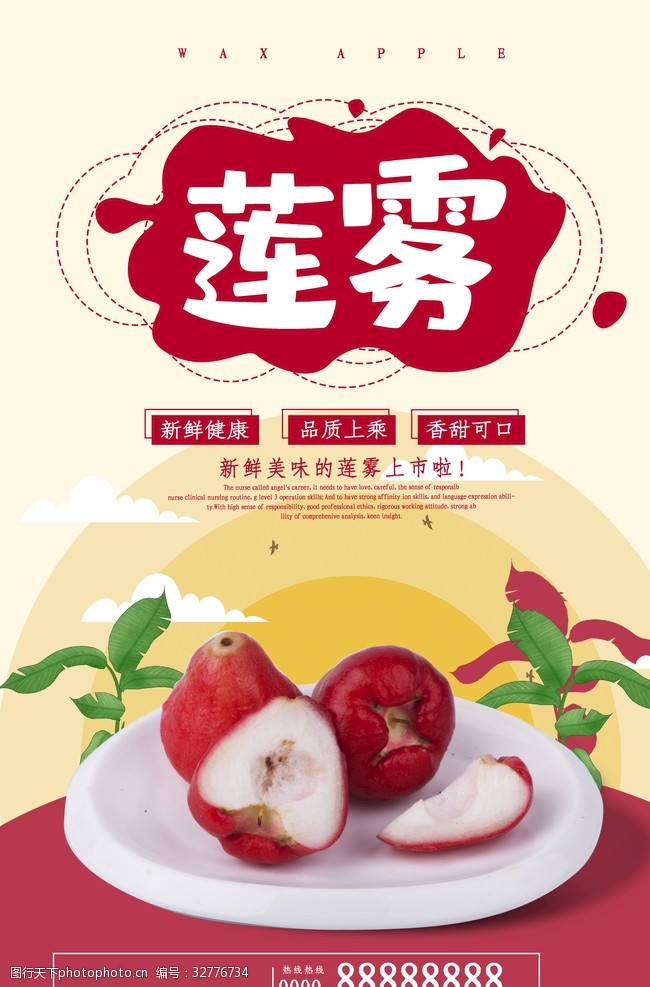 In summer, due to strong sunshine and high temperature, the fruit grows quickly, and the fruit color is lighter. If it is properly cared for, it will not affect the sweetness. 
There is a formula for choosing lotus mist, "black and red, open belly button, young skin, full grain head", from the appearance point of view, it is best to have dark red and shiny peel, black enough navel bottom, open navel, no spots and powdery thing. Of course, the heavier the fruit, and the more stable it is when it is placed upside down, it means that there is not too much sponge body tissue, and the fruit pulp tissue is very dense. People regard it as a good fruit for relieving summer heat and quenching thirst.